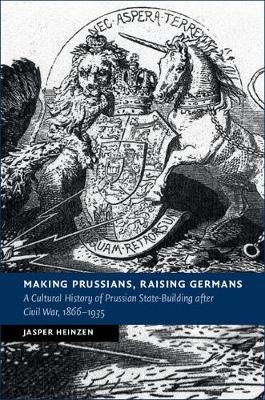 Review of 'Making Prussians, Raising Germans' by Jasper Heinzen
Review of State-Building after Civil War, 1866-1935, by Jasper Heinzen (Cambridge: Cambridge University Press, 2017), in German History 35 (3), September 2018, pp. 454-6.
Jasper Heinzen's first monograph aims to reframe historical interpretations of '1866 and all that', focusing on the ramifications of civil war within Germany, rather than privileging external conflicts with Italy and Austria. What consequences did enduring tensions between Prussian imperial and provincial particularist ambitions have for Germany's eventual stability?Read more...