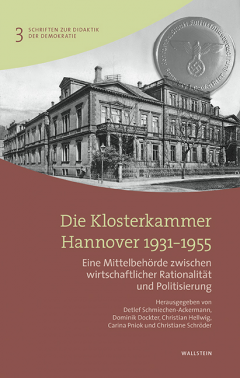 New Publication: Die Klosterschule Ilfeld
Helen's article 'Die Klosterschule Ilfeld als Nationalpolitische Erziehungsanstalt' has just been published in Die Klosterkammer Hannover 1931-1955: Eine Mittelbehörde zwischen wirtschaftlicher Rationalität und Politisierung, ed. Detlef Schmiechen Ackermann et al., Göttingen (Wallstein).
The volume was published as part of a long-standing investigation of the history of the Klosterkammer Hannover under National Socialism, funded by the Volkswagen-Stiftung.Read more...