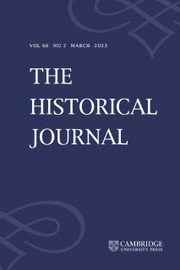 New Article: 'The Biopolitics of Education in the Third Reich's "Special Schools" and "Elite Schools"'
Helen's latest article, in collaboration with Lisa Pine, has now been published in The Historical Journal.
This article draws attention to education as a previously under-researched category of intervention in the history of modern biopolitics. The two case-studies cover both extremes of the spectrum of biological selection in education, from the negative, eugenic policies applied to supposedly 'abnormal' pupils at the so-called 'special schools', to the 'positive' biological selection of elite-school applicants at the Napolas.Read more...