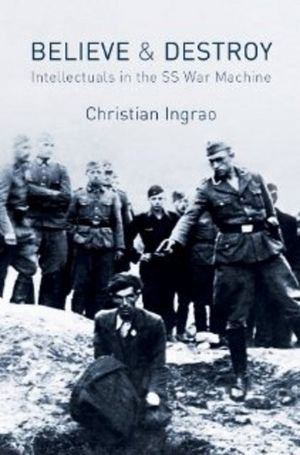 'An Uncompromising Generation' in a French Impressionist Key? Christian Ingrao's Anatomisation of "Intellectuals" in the SS War Machine
Review of Christian Ingrao's Believe and Destroy: Intellectuals in the SS War Machine (Cambridge: Polity Press, 2013), published in the Book Reviews section of the Wiener Library Blog.
In 2006, a publishing sensation erupted in France with the publication of Jonathan Littell's The Kindly Ones, a novel which sought to recreate the motivation and incremental brutalisation of an intelligent, educated SS officer, as he becomes ever more damningly implicated in the horrors of the Holocaust.Read more...