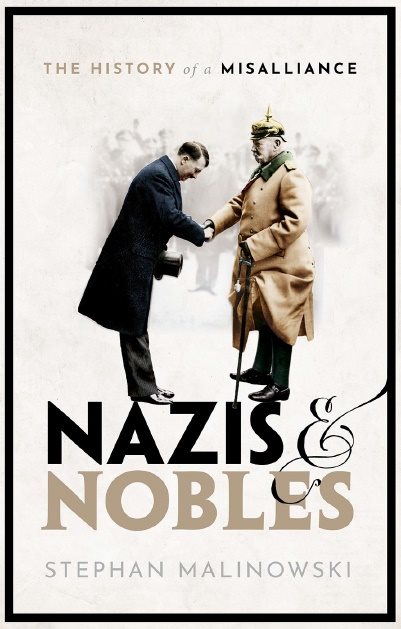 Review of 'Nazis and Nobles' by Stephan Malinowski
Review of Nazis and Nobles: The History of a Misalliance, by Stephan Malinowski (Oxford: Oxford University Press, 2021), in the American Historical Review 127 (4), December 2022, pp. 1942–1943.
The relationship between Nazism and the German aristocracy tends to be drawn in one of two ways, each verging on caricature – lionisation of the heroic, noble resistance fighters behind the July bomb plot, or caustic castigation of the be-monocled Junkers and the Cabinet of Barons who smoothed Hitler's road to power.Read more...