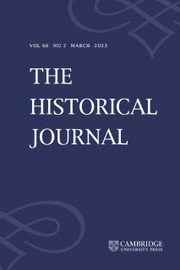 'The Biopolitics of Education in the Third Reich's "Special Schools" and "Elite Schools"'
The Historical Journal 66 (2), 2023, pp. 413-34.
This article draws attention to education as a previously under-researched category of intervention in the history of modern biopolitics. The two case-studies cover both extremes of the spectrum of biological selection in education, from the negative, eugenic policies applied to supposedly 'abnormal' pupils at the so-called 'special schools' (Hilfsschulen), to the 'positive' biological selection of elite-school applicants at the National Political Education Institutes.Read more...