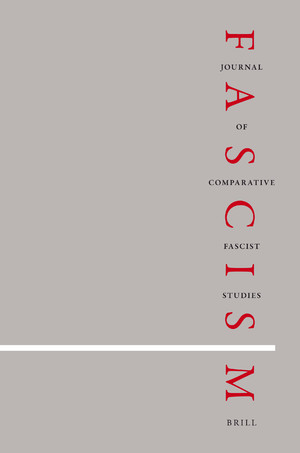 'Mussolini's Third Rome, Hitler's Third Reich and the Allure of Antiquity: Classicizing Chronopolitics as a Remedy for Unstable National Identity?'
Fascism: Journal of Comparative Fascist Studies, 8 (2), 2019, pp. 127-52.
While it is generally acknowledged that fascist movements tend to glorify the national past of the country in which they arise, sometimes, fascist regimes seek to resurrect a past even more ancient, and more glorious still; the turn towards ancient Greece and Rome. This phenomenon is particularly marked in the case of the two most powerful and indisputably 'fascist' regimes of all: Benito Mussolini's Italy and Adolf Hitler's Germany.Read more...