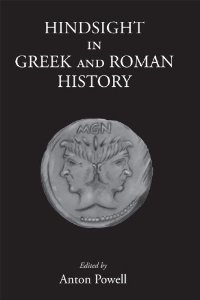 'Spartan Supremacy: A "Possession for Ever"? Early fourth-century expectations of enduring ascendancy'
in Hindsight in Greek and Roman History, ed. Anton Powell, Swansea (Classical Press of Wales) 2013, pp. 91-112.
This article explores and analyses the ways in which historians, both modern and ancient, have applied hindsight to the Spartan empire of 404-371 B.C., and to its downfall. Many modern treatments of the period are even labelled as studies in Spartan failure, and thus betray a tendency to over-emphasise error and lack of foresight on the part of Sparta.Read more...