'"Spartanische Pimpfe": The Importance of Sparta in the Ideology of the Adolf Hitler Schools'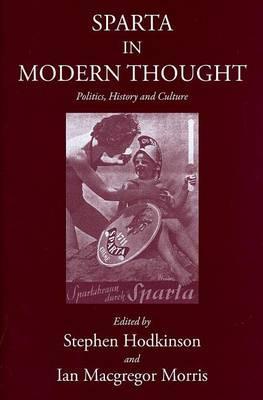 in Sparta in Modern Thought. Politics, History and Culture, ed. Stephen Hodkinson, Ian Macgregor Morris, Swansea (Classical Press of Wales) 2012, pp. 315-42.
In 1940, the Adolf-Hitler-School presses in Kempten printed a history-textbook written by the well-known archaeologist and AHS-Erzieher Otto-Wilhelm von Vacano, entitled Sparta: Der Lebenskampf einer nordischen Herrenschicht ('Sparta: The Life-Struggle of an Aryan Master-Race'). The work was endorsed by the schools' Chief Inspector, Kurt Petter, with the aim that Sparta should provide a paradigm for pupils, helping them to build the Führer's 'Thousand-Year Reich' by historical example; Sparta's failures were to be avoided, and her successes emulated.
This article explores the ways in which Vacano's treatment of Sparta can be seen as paradigmatic of the way in which all school subjects were distorted by the Nazis' 'new pedagogy' in order to fulfil the fundamental aims of Hitler and the Nazi leadership, moulding the young in conformity with National Socialist principles. Vacano's work also implicitly encouraged pupils both to identify themselves with young Spartans, and to see their Adolf-Hitler-School education as a contemporary continuation of ancient Spartan methods.
This paper represents an edited and substantially revised version of a prize-winning MPhil thesis which was submitted to Cambridge University's Faculty of Classics for examination in June 2008, and subsequently prepared for publication in 2009. Sparta in Modern Thought is a publication sponsored by the University of Nottingham's AHRC-funded research project, 'Sparta in comparative perspective, ancient to modern: history, historiography and classical tradition'.