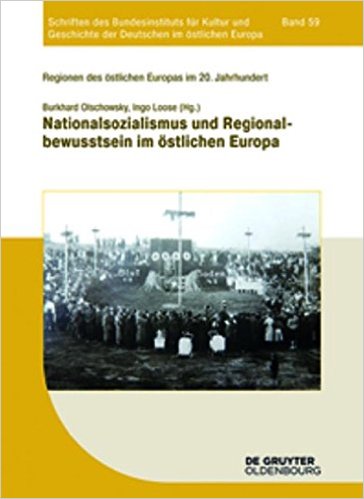 'Herrschaft durch Schulung: The Nationalpolitische Erziehungsanstalten im Osten and the Third Reich's Germanising mission'
in Europa. Ideologie, Machtausbau, Beharrung (Regionen des östlichen Europas im 20. Jahrhundert Bd. 3), ed. Burkhard Olschowsky, Ingo Loose, Berlin (De Gruyter) 2016, pp. 128-151.
From their very inception in 1933, the Nationalpolitische Erziehungsanstalten (Napolas) were conceived by their founders not only as the principal training schools for the future elite of the Third Reich, but as being of crucial benefit to the Nazi regime's mission to Germanise the Eastern territories.Read more...