'Eine Vergangenheit, die lieber vergessen wird? Scholarly Habitus-Forming, Professional Amnesia, and Postwar Engagement with Nazi Classical Scholarship'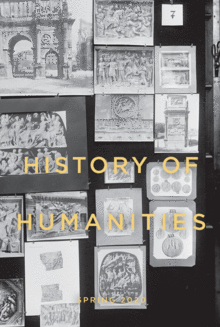 History of Humanities 5 (1), 2020 (special issue on "Forgetting in the History of the Humanities", ed. Han Lamers, Toon Van Hal), pp. 165-77.
This case study takes Volker Losemann's recently published collection of essays, Clio und die Nationalsozialisten, and the (often far from complimentary) reception of his groundbreaking work on classics in the Third Reich since the 1970s, as a starting point to reflect on wider discourses that have led to academic "forgetting" of this period in German classical scholarship.