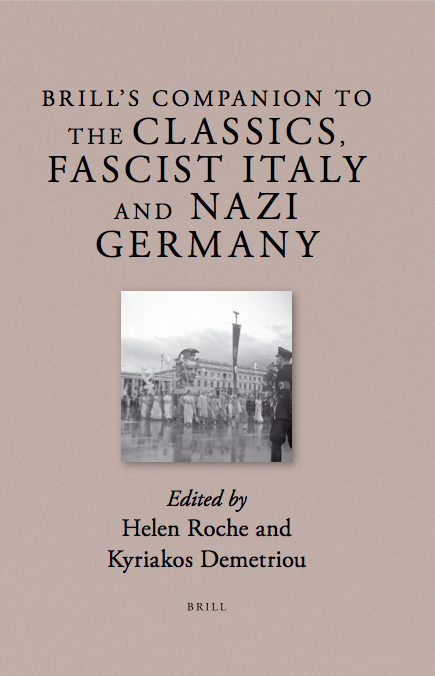 'Classics and Education in the Third Reich: "Die Alten Sprachen" and the Nazification of Latin- and Greek-teaching in secondary schools'
in Brill's Companion to the Classics, Fascist Italy and Nazi Germany, ed. Helen Roche, Kyriakos Demetriou, Leiden (Brill) 2018, pp. 283-63.
Focusing upon a specific corpus of articles published in Die Alten Sprachen, the Classics teachers' periodical produced by the Nazi Teachers' League, this article examines the ways in which the Nazi regime sought to politicise the Classics for educational purposes. Classics teachers in the Third Reich constantly sought to present the ancient past as an explicit "paradigm and warning" for the National Socialist present.Read more...