Further critical acclaim for 'Sparta's German Children'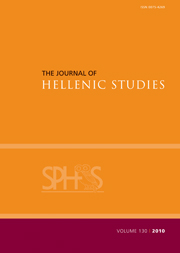 Helen's first monograph, Sparta's German Children: The ideal of ancient Sparta in the Royal Prussian Cadet Corps, 1818-1920, and in National Socialist elite schools (the Napolas), 1933-1945, has received a favourable review in the latest issue of the Journal of Hellenic Studies.
The reviewer, Roel Konijnendijk, praises the work's 'fascinating subject' and its 'overall quality', as well as the 'comprehensive' analysis which it provides of both the Prussian cadet schools and the Napolas, commenting that 'the reader is left with a striking image of the goings-on at these schools'. He concludes that the book is 'an excellent if harrowing read[;] it certainly has much to add to many historical fields'.
To access the review online, click here.
Sparta's German Children has also received reviews (all positive) in the Zeitschrift für Religions- und Geistesgeschichte, The Classical Review, H-Soz-u-Kult / Historische Bildungsgeschichte Online and Archiv für Sozialgeschichte.