Further acclaim for 'Sparta's German Children'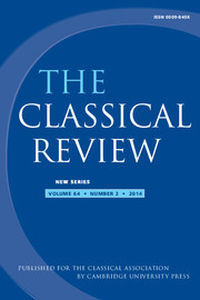 Helen's monograph, Sparta's German Children: The ideal of ancient Sparta in the Royal Prussian Cadet Corps, 1818-1920, and in National Socialist elite schools (the Napolas), 1933-1945, has been critically acclaimed in the most recent issue of The Classical Review.
The reviewer, Philipp Strauss, praises the book's quality and the convincing nature of its arguments, concluding as follows: 'Based on a considerable number of primary sources…, Roche's work is a valuable contribution to the research on the mirage spartiate and its transformation in modern societies, as well as to the history of educational institutions.'
To access the review online, click here.
Sparta's German Children has also received favourable reviews in H-Soz-u-Kult / Historische Bildungsgeschichte Online and Archiv für Sozialgeschichte.