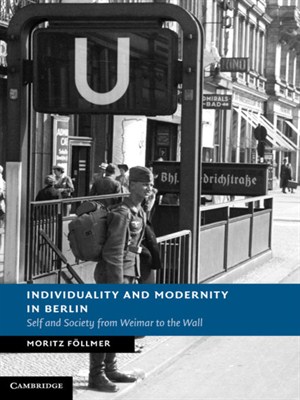 Totalitarian Individualism? Berliners Under the Microscope from Weimar to the Wall
Review of Moritz Föllmer's in Individuality and Modernity in Berlin: Self and Society from Weimar to the Wall (Cambridge: Cambridge University Press, 2013), published in the Book Reviews section of the Wiener Library Blog.
All too often, it is glibly assumed that the rise of individuality, the spirit of modernity, and the triumph of democracy must necessarily go hand in hand. Moritz Föllmer's new monograph provides an important corrective to this frequently uninterrogated set of assumptions.Read more...