New Publication: 'The Peculiarities of German Philhellenism'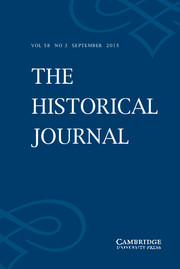 Helen's article 'The Peculiarities of German Philhellenism' has just been published in The Historical Journal.
Studies of German philhellenism have often focused upon the idealization of Greece by German intellectuals, rather than considering the very real, at times reciprocal, at times ambivalent or even brutal, relationship which existed between contemporary Germans and the Greek state from the Greek War of Independence onwards. This review essay surveys historiographical developments in the literature on German philhellenism which have emerged in the past dozen years (2004–16), drawing on research in German studies, classical philology and reception studies, Modern Greek studies, intellectual history, philosophy, art history, and archaeology.