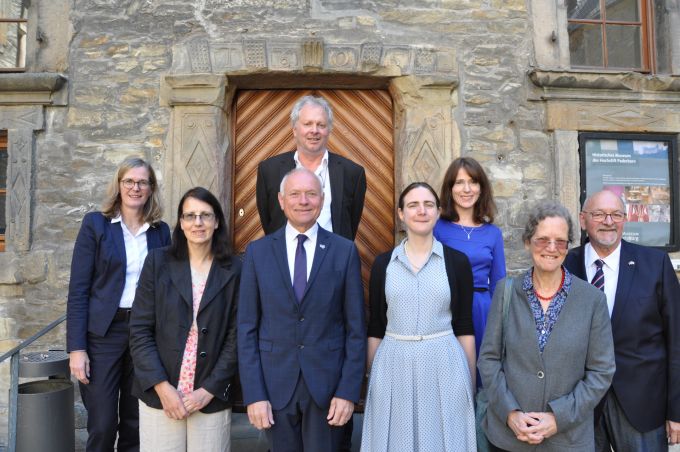 During 2019-2020, the world moved from some semblance of 'normality' to a totally online world, with workshops, public lectures and seminars all being held in virtual form.
Engagements with the general public during the year included contributing a lecture in German on Nazi elite-school exchange programmes with British public schools to the 11th public-facing scholarly symposium at the Wewelsburg, alongside historians Mary Fulbrook, Caroline Pearce and Helen Boak.
Just over a year later, Helen presented on the same theme to the audience of Durham Gala Theatre's 'History Now' lecture series over zoom, as well as contributing to a live debate and panel discussion on 'Monuments and Memory'. The panel discussion, which included philosopher Rob Hanson and other colleagues from Durham University History Department, was catalysed by the toppling of statues in the UK earlier in 2020, and ensuing debates over 'Statue Wars'.
In the summer, Helen also joined Professor Stephen Hodkinson and Dr Philip Davies of the University of Nottingham for a live discussion of Sparta's legacy in modern politics, part of a series entitled 'Sparta Live!', broadcast to celebrate the 2,500th anniversary of the Battle of Thermopylae.
Finally, an unexpected contact from St Andrew's School, Delaware, led to a zoom seminar presentation on Napola exchanges with U.S. academies. Upper-level pupils at the school are able to undertake an elective project investigating the life of a Napola exchange-pupil who spent time at St Andrew's during the 1930s, and his subsequent military career.