Public lecture in Nordhausen makes a media splash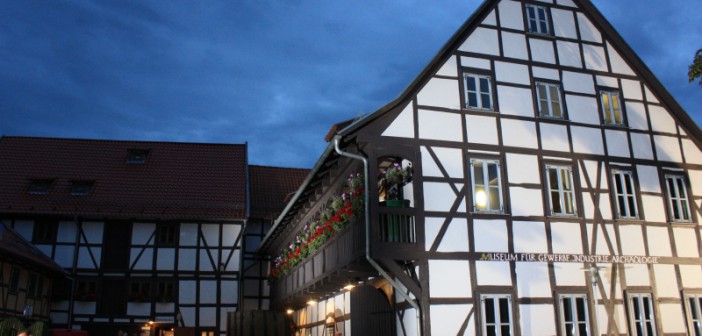 On 24 October 2016, Helen gave a public lecture at Nordhausen's Museum Tabakspeicher (pictured).
Organised by Town Archivist Dr. Wolfram Theilemann in conjunction with the Nordhausen Society for History and Antiquity, the talk on 'Napola Ilfeld and other Nazi Elite Schools in Central Germany' attracted a record-breaking audience of one hundred and thirty.
The lecture also attracted attention in the local media, gaining coverage in the Thüringer Allgemeine and the Ostthüringer Zeitung, and even making the front page of the Nordhäuser Wochenchronik.