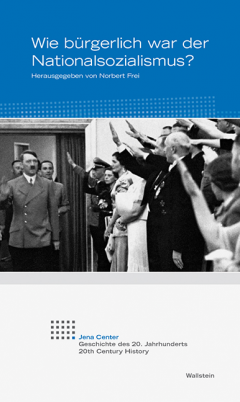 'Schulische Erziehung und Entbürgerlichung'
in Wie bürgerlich war der Nationalsozialismus?, ed. Norbert Frei, Göttingen (Wallstein), 2018, pp. 154-172.
This article uses the elite education provided by the Napolas, the Third Reich's most prominent elite schools, as a case study of the manifold ways in which elements of a bourgeois habitus were cultivated during the Third Reich, despite the Nazi movement's claims to embody socialist principles. Given sufficient time, the Napolas could well have become instrumental in consolidating a new, National Socialist caste structure.Read more...